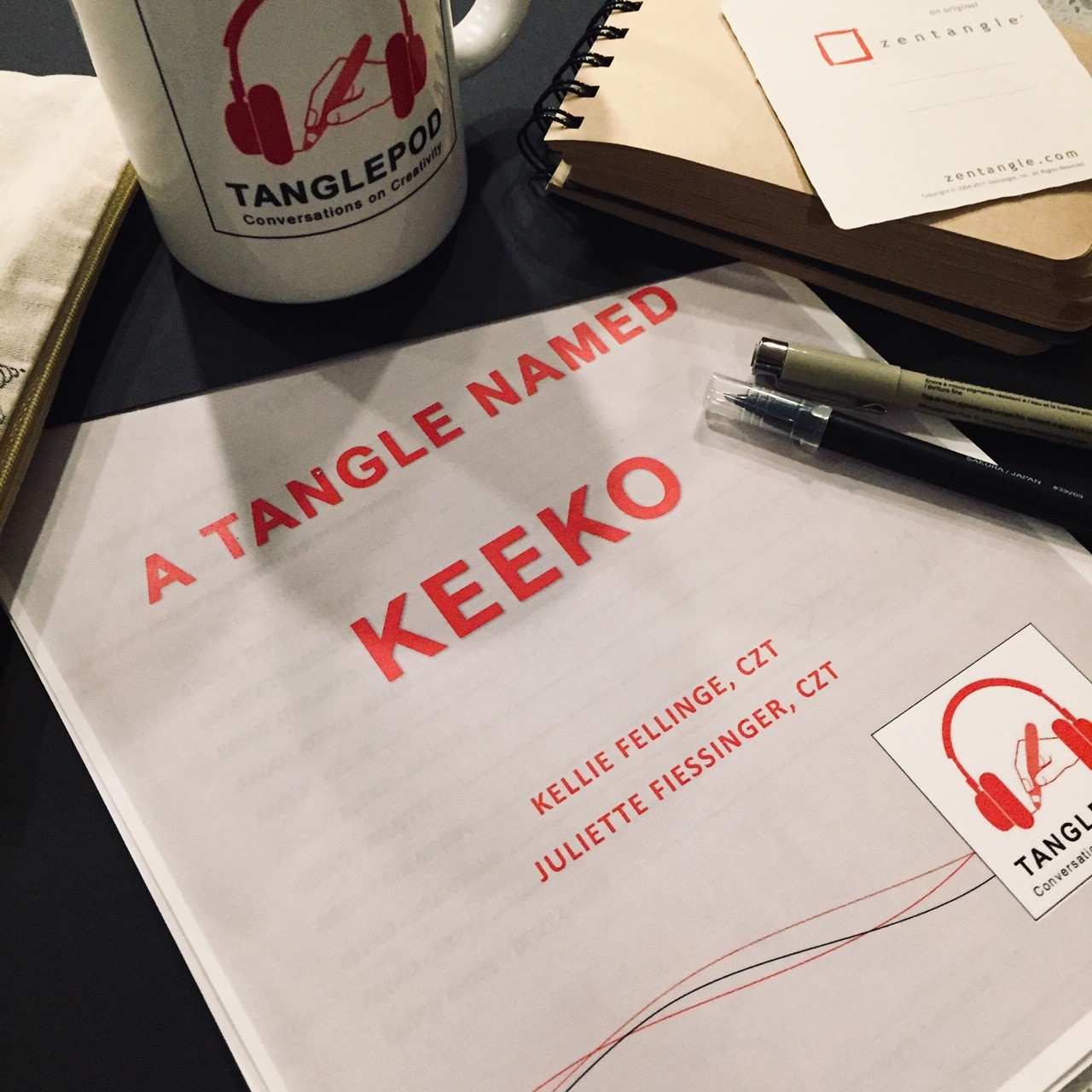 Premium
Introducing TanglePod on Paper 
We are excited to announce the addition of TanglePod on Paper, a companion workbook to our podcast.  Now, in addition to listening to Conversations on Creativity,  TanglePod brings you a work book full of ideas and exercises to help you explore creativity and focus.  Your artwork is always going to express your personal style, influences and mood, and the exercises in TanglePod on Paper will help you on your creative journey.  Our first workbook, A Tangle Named Keeko is designed to enhance your focus and practice with a specific tangle, giving you new ideas to explore. You can use TanglePod on paper on its own, and it is designed to complement the related TanglePod episode.
TanglePod on Paper is included in paid podcast subscriptions.  Already a subscriber? You should have received a code via email that enables you to download the workbook for no charge.  Not yet a subscriber? You can subscribe here.
Subscribe to TanglePod through PodBean
Subscribe to TanglePod to hear bonus episodes,  archived content and aftershows. Just download the Podbean App to purchase in app or in your browser and you can enjoy these benefits:  
Access to our archived episodes– our full catalog of archived episodes are available to subscribers  
Bonus Episodes! – several times a year we issue shows exclusively for our subscribers  
Access to the episode aftershows– our conversations often continue past recording our episodes and we started recording these for our patrons and subscribers. Aftershows are exclusive to subscribers and patrons and are not available for individual purchase 
Early access to each issue of TanglePod on Paper - our new companion workbook to the podcast.